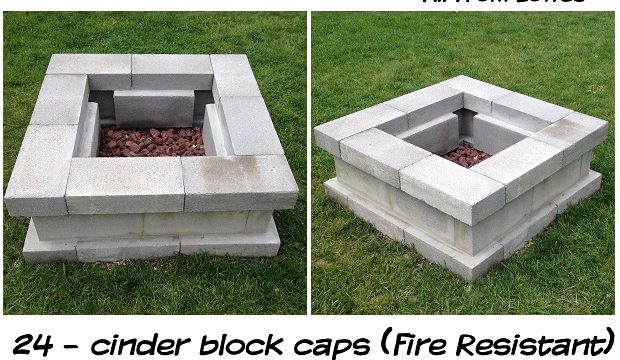 via: Pinterest
6. Build a Block Fire Pit Using Cinder Blocks
First you should check out the laws and regulations in your county regarding building fire pits. Sometimes you'll need a permit and may also have to pay a relatively small fee for building it.

After you've found the "sweet spot", all you'll need are 24 fire-resistant cinder block caps, 2 bags of lava rock and a bag of mortar, with an estimated building cost of under $50.
After the break learn about a DIY project that will be beneficial for SHTF and in fact will help you grow some things you will need before and during a collapse. 
With a little bit of time and effort, you can come up with this solution and more which will help you develop your off the grid living space.