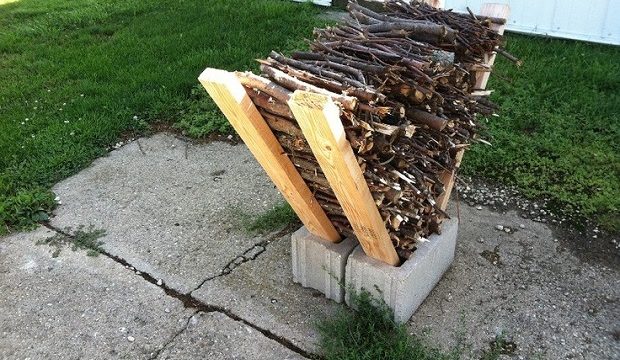 via: Homedit
1. Build a Kindling Stacker
This is a super-simple project that uses just two cinder blocks and 2×4's, as you can see it.
This is just one clever way to use cinder blocks while you're bugging out or spending time at your bug out cabin. It turns out there are still several more uses for cinder blocks and many I had never thought of before!
The use for cinder blocks on the next slide is such a great way to make use of what you have and I love how they set it up! It's clever and they made great use of cinder blocks. Check it out for yourself!