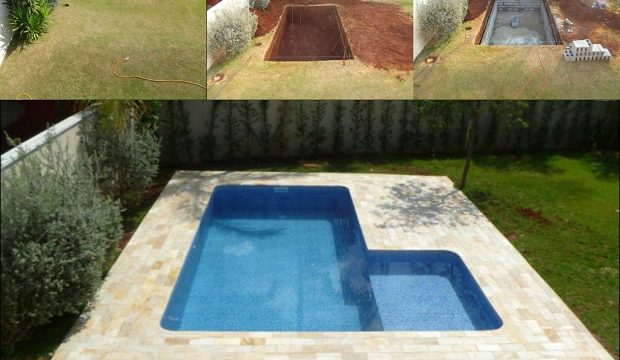 via: izi smile
3. Use Cinder Blocks for Building Your Own Swimming Pool
Here are a few pictures of some folks who managed to build their swimming pool from scratch with just shovels, concrete and cinder blocks. Ok, and water, but that doesn't count.

The DIY process is easy to understand and well-detailed if you click on the source link; besides the elbow grease involved in building the swimming pool, the rest is very straightforward, but it is pretty labor-intensive.
Having a swimming pool may not be top on your list when SHTF, but it's a fun project to learn how to make prior to that time. You never know, it may also give you inspiration on how to complete other projects post-collapse as well!
The next cinder block project may not be the most comfortable, but it's definitely creative! If you're struggling post-collapse to make a home, this may be an ideal solution to use what you have!
The next slide is a perfect demonstration as to just how creative a person can get with cinder blocks for home projects and more.