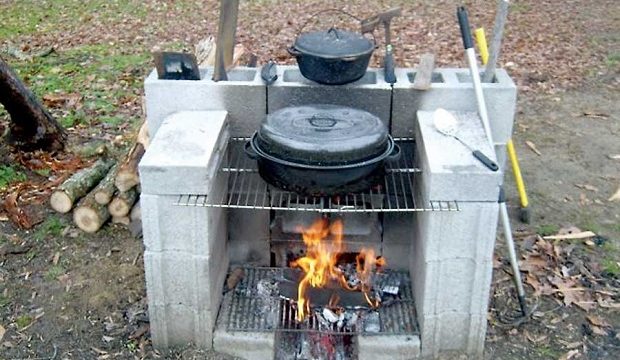 via: MotherEarthNews
2. Build a (Portable) Fireplace Using Cinder Blocks
Just take a look at the picture and figure it out for yourself. With just a few cinder blocks you can build yourself a cool fireplace at next-to-nothing costs, saving you a great deal of money and adding a practical and attractive element to your garden or outdoor space.

The best thing about this project is that you can always dismantle it, put it in the back of your truck and relocate it wherever you need it. Since there's no mortar, glue, nails or anything like that involved in its construction, the cinder block fireplace can be easily moved around with minimal effort.
You won't believe how handy cinder blocks can be if you know how to use them. You'll definitely want them for SHTF!
After the break check out a clever use for cinder blocks that'll work perfectly at your homestead and give you inspiration for other building projects. I can't wait to try this!