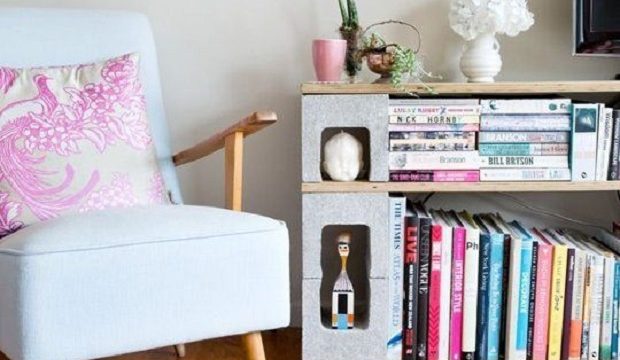 via: icreative ideas
5. Use Cinder Blocks Creatively for Building Indoor Furniture
For example, you can build a sofa bed with just 42 cinder blocks…

..or a bookshelf (you'll require some extra stuff, i.e. 3 wood planks)…

…an entertainment center…

…or anything else that you could think of.
See?! This is a great way to add some style to your home and make use of those cinder blocks.
Now, for a more practical use, that'll be nice for cooking a nice meal and spending time with people in your community now and after SHTF, check out the next slide. 
This is something everyone could use at their bug out home all season long!