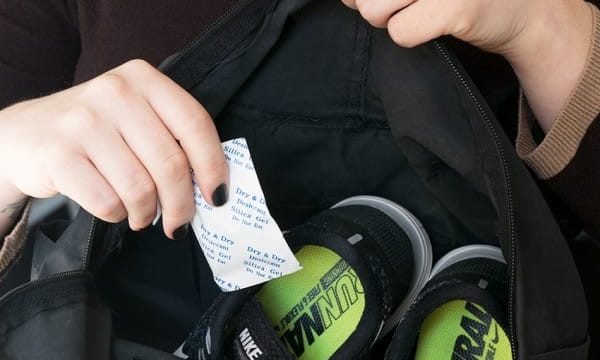 via Little Things
Jewelry 
Keeping jewelry dry will keep it from tarnishing or deteriorating. Slip a few packets into the bottom of your jewelry box and keep them from retaining any additional moisture.
Luggage 
Anything could happen on a vacation, and the last thing you want is for your luggage to get damp and gross. This could lead to mildewing, but can be prevented by sticking a few gel packets in with your clothes to retain their freshness throughout the trip.
If you're bugging out and want your clothes to not stink, you may want to consider adding a few packs of silica gel to keep your clothes in tip-top shape. That's not all, either. It turns out silica gel can also assist you with gardening tasks, and more!
To learn what the last silica gel tip is (but certainly not the last considering how many uses it has), visit the next page.