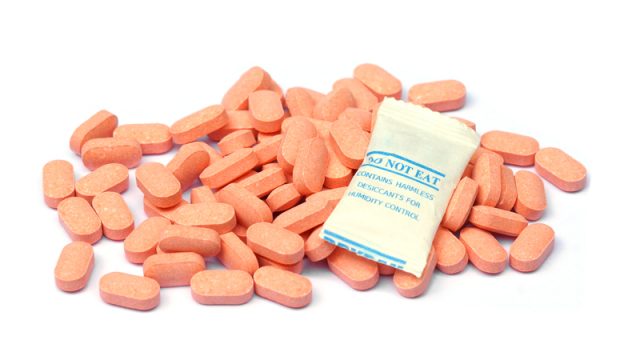 Fabric 
Do you sew or knit, or just have a lot of clothes lying around? Keep them from becoming moist, and possibly damaged, by putting a few silica gel packets mixed into your drawers, or wherever you contain your fabrics.
Vitamins and Medicine Tablets 
Silica gel packets are often stored with this initially, as it helps retain freshness and to prevent mold and deterioration. Make sure to keep them together, as the removal of these helpful packets could keep them from living as long as they should.
It's good to know that silica gel can help with vitamins and medicine and if you're planning to stockpile both of these items you should also stockpile silica gel. It'll keep your items fresh for a very long time!
After the break discover a few more ways silica gel can help. I was surprised by one of these uses!