The idea is to dry out your snake bite wound, and charcoal can help you accomplish that. You will want to keep the charcoal damp so it can continue to get rid of any toxic venom that otherwise would be infecting your body.
When you take charcoal internally, remember — as mentioned below — try not to inhale the dust. The last thing you need is extra issues in your lungs later on!
2) Hold the dampened charcoal onto the wound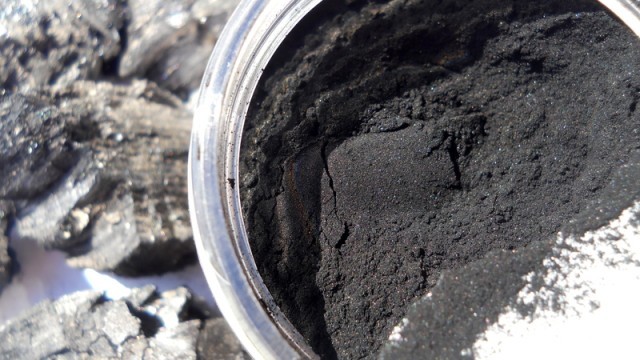 Use a band-aid, cotton with medical tape, or anything else that is available to firmly hold the dampened charcoal onto the wound. Check periodically, and re-dampen the charcoal if it has dried out.

Next, take at least 2 teaspoons of dampened activated charcoal powder internally. Make certain to dampen the charcoal first, because it can cause havoc for the lungs if you inhale the dust.
Next, find out what oil will also help neutralize a snake bite. It turns out this oil was originally used by the American Indians and can still be very beneficial today when SHTF!