Being bitten by a venomous snake means you are now living on a clock. It's the equivalence of playing a game and the two-minute clock suddenly sounding.
If you are far away from medical care you may be thinking that it's game over. Fortunately, with the proper emergency treatment, you can stretch the game into overtime and probably even win. Learn how below.
1) Get emergency care or if it's not available, apply dampened activated charcoal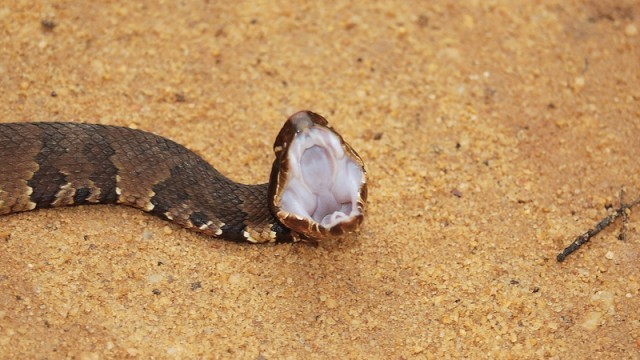 Snake bites can be very dangerous, and we recommend immediately seeking emergency medical care, if it is available. Hospitals are the only source for getting antivenin. However, there are scenarios when emergency medical assistance is hours or even days away.
Apply dampened activated charcoal to snake bite fang wounds as soon as possible. With some snake bites, making a small slit in the fang lesions is necessary, while other bites leave large enough holes for the activated charcoal to absorb well.
To learn how to properly apply the charcoal and what else should be done with this activated powder, visit the next page.