It's true that a Toyota Prius is excellent for saving fuel every day, but chances are it won't do well when SHTF and may require repairs. This is the issue with many vehicles today: they're too complicated.
You can count on a Pre-1985 Toyota Hilux 4×4 and Dune Buggy to take you where you need to go and both are tough and reliable.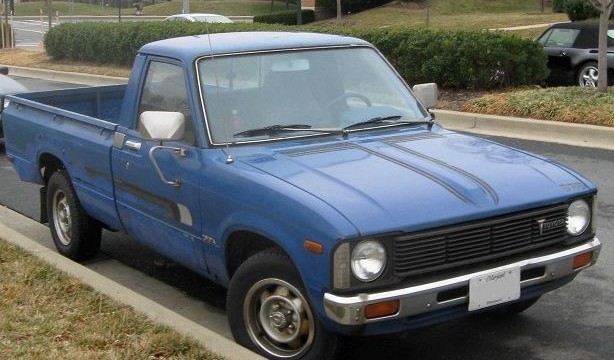 via Wikiwand
1. Pre-1985 Toyota Hilux 4×4
These are tough little trucks. If you can find a 4×4 with the solid front axle and a carbureted 22R motor, you have a good starting point.
I have run one of these since the 1980's and the worse I treat it, the better it runs. They are tough little trucks.
2. Sand Rail or Dune Buggy
They are short on carrying capacity, but can sometimes fit in small planes when disassembled. Depending on where you live, a simple model of any of these may be a must have or you might keep one or more at a retreat or in a Toy Hauler trailer. There are even some diesel models out there.
After the break, discover more vehicles that won't let you down. #4 is incredible because it's a low profile bug out vehicle that is also customizable.