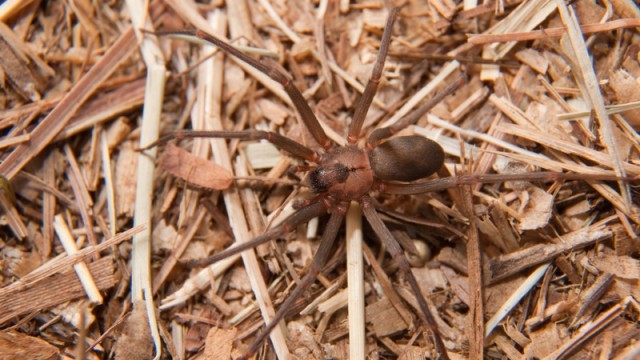 Seeking Emergency Medical Care

A brown recluse spider bite could easily be considered an emergency condition, so a hospital visit may be essential to ensure that the victim is stabilized. Be forewarned that there is very little that orthodox medicine can do to stop the regional damage that is caused by a bite. Doctors typically give antibiotics and anti-histamines in the hope that regionalized damage can be somewhat minimized. These are truly desperate measures that yield very little success. Therefore, we recommend that you follow our alternative treatment recommendations.
It's true; brown recluse bites are known for being very painful, causing illness, and in some cases literally melting away your skin. Although dying is very rare, those who get bit by a recluse spider probably wish they were dead.
Since a doctor will be hard to come by during a collapse, we recommend a self-treatment method like what is demonstrated after the break. Learn the first stage to treating a brown recluse bite before it's too late.