When seeing what your chances are of getting hit by a nuke, you'll go to the website and see what appears to look like Google earth. Click around and you may get an error or two (hopefully not if you have Java), but what we like about this map the most is the options for what kinds of disasters we could potentially face.
For example, here are just a few disasters the map mentions:
Dinasoar Ending Meteor
TSAR Bomb 50 Megaton
Castle Bravo 15 Megaton
Minuteman 1 Megaton
Peacekeeper 350 Kiloton
Fatman 18 kiloton
The above are just a few options as to what kind of bombs could take place. There are also options for how many people are in your city and it also provides a place for you to type in your specific location. Type it in and see what type of results you get!
After checking out to see if your location is safe (or not), you may want to create a fallout shelter quick or move to a safer location.
If you want to check the map out yourself you can see it on Would I Survive a Nuke and see how you fare.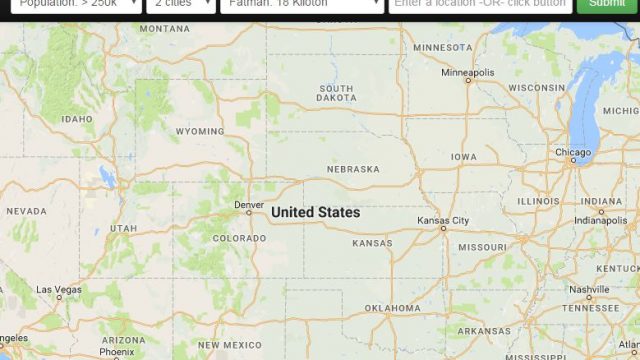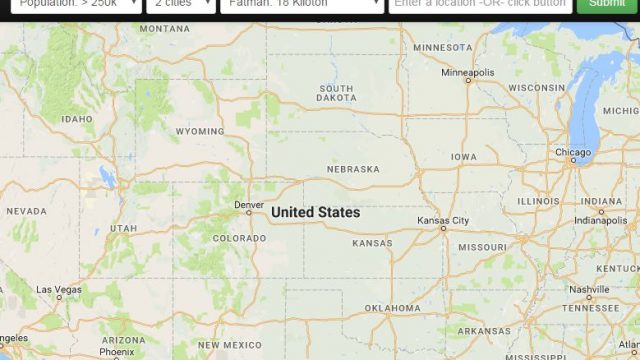 Source: wouldisurviveanuke.com
(Also, please be warned if your computer has issues with java it may not work for you. Sorry, we are just the messengers.) 😉
Featured Image via  US Now/ Wikipedia