To get started, be sure you have the following supplies:
2 gallon bucket with lid
light fixture mount
light fixture cover
attaching bolts
light fixture
bulb of your choice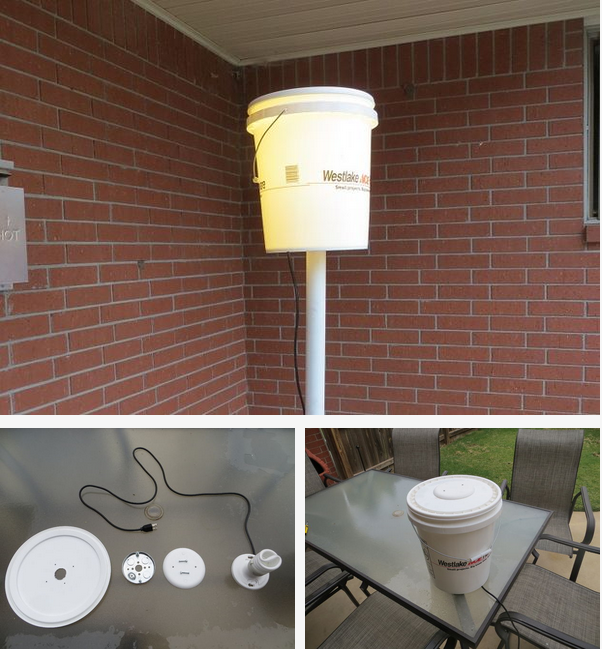 Step 1

Attach the fixture mounting to the underside of the lid using 2 small bolts


Step 2

At the same time attach the fixture cover on the outside


Step 4

Wire a short cord to the light fixture


Step 5

Feed the cord into a hole made in the bottom of the bucket


Step 6

The finished Camp Light / Light Bucket
Only 6 steps. How easy was that? You can also buy your buckets in different colors to create a different effect when it's illuminated. We saw a couple pale blue and green ones at Kings River and thought they were pretty cool. For even more tips on creating bucket lights, head over to Instructables.
Do You Think You'll Make One?
Do you think you'll make one of these things? If you do, share your photos with us. Or even better, film yourself making it. How-to videos are a great way to teach other people how to learn something, even if its simple.