I decided to list my "dream" fire pits first because they are exactly that: A dream. Unfortunately, neither my current backyard or wallet are big enough to handle the following fire pits, but they got my creative juices flowing and sometimes that's all you need to get motivated.
It couldn't hurt to ask my husband for a bigger house with a larger backyard, could it? Let's table that topic for now and focus on these gorgeous fire pits!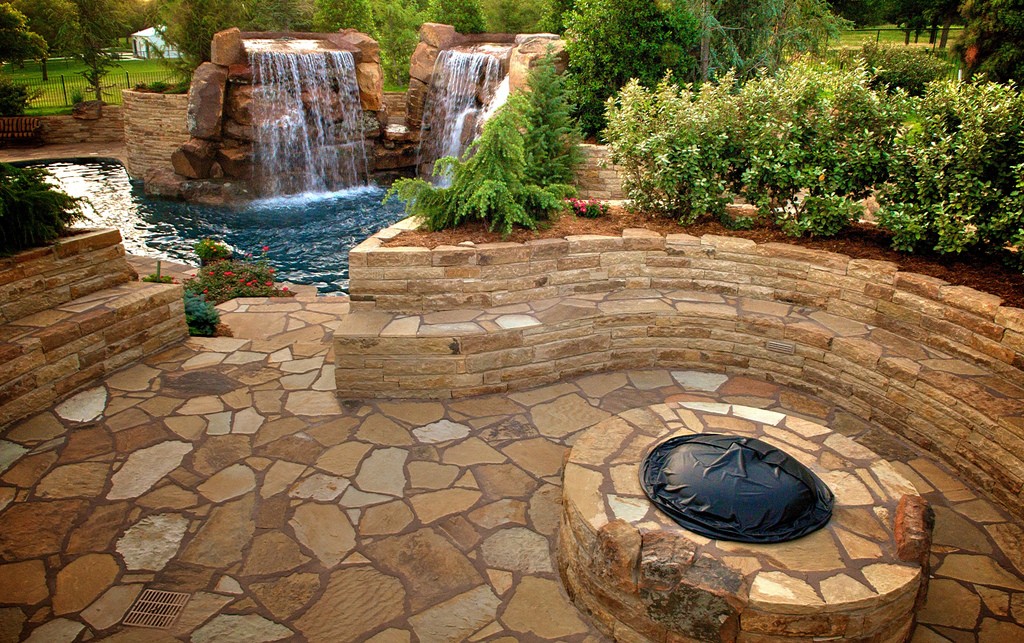 Original Image Source: https://flic.kr/p/bLkVmz
Oh hi there, gorgeous waterfalls. What a nice backdrop to a cool seating area and fire pit. This would be a great place to put your feet up and have a nice glass of wine! I think cushions would probably be a good addition, who knows how comfy those stones would be for long periods of sitting. But either way, such a great idea!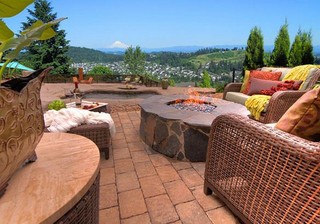 Original Image Source: https://flic.kr/p/azxoYj
Ok, I need to admit that when I first looked at this photo, my eyes completely bypassed the fire pit and moved to the view these lucky homeowners have. Isn't that incredible? If I had a view like my house would be made of glass. Well… maybe partial glass. I'd like to have some privacy at times. But my goodness, what a lovely stone pit atop gorgeous brick.
Are these options slightly out of your price range? No worries, they are for me, too. But if you go to page 3, I promise you'll see some more budget friendly options that can easily fit your needs. Check them out!