Surprisingly WD-40 is perfect for weatherproofing your clothing. For example, if you have a favorite pair of shoes you want to wear for as long as possible check out what WD-40 can do to keep them nice:
1. Winterproof boots and shoes

Waterproof your winter boots and shoes by giving them a coat of WD-40. It'll act as a barrier so water can't penetrate the material. Also use WD-40 to remove ugly salt stains from boots and shoes during the winter months. Just spray WD-40 onto the stains and wipe with a clean rag. Your boots and shoes will look almost as good as new.
Squirrels and other rodents may really like the bird food in the bird feeder, which is causing a big problem. You don't want squirrels to eat the bird food — you want the birds too! Solve this issue with a little bit of WD-40:
2. Use WD-40 to protect a bird feeder

To keep squirrels from taking over a bird feeder, spray a generous amount of WD-40 on top of the feeder. The pesky squirrels will slide right off.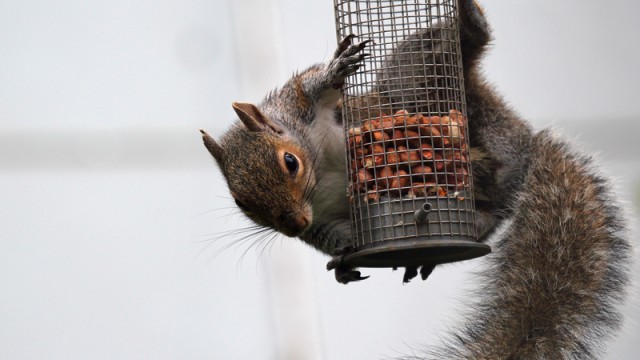 Do you struggle with getting your dishes stuck from time to time? Then you'll love this next WD-40 trick on the next page. There's no need to deal with broken dishes anymore!