A durable metal body is crucial for your SHTF vehicle, as is EMP-hardening your auto. Rebuilding your vehicle may be necessary especially if you don't have the funds to buy another vehicle. However, by investing your time to make sure your auto has the correct features for when an EMP arrives, you'll be glad you took the time to make sure everything was setup correctly.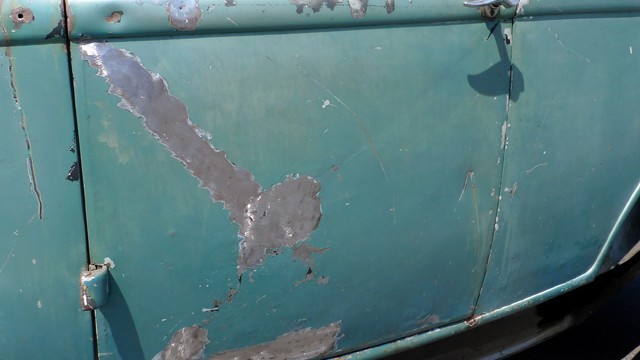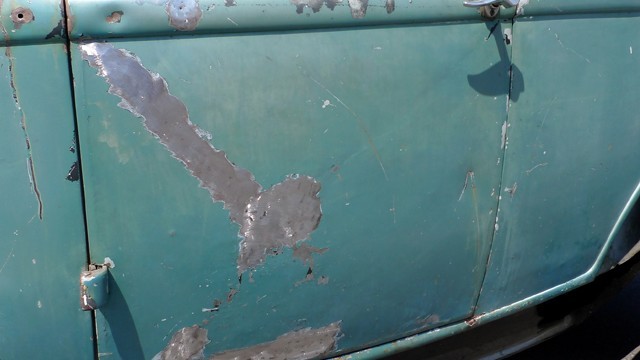 via Old Cars Weekly
9. Conductive Metal Body

For the best EMP-resistance, choose a vehicle with conductive metal body enclosing the engine and passenger compartment or cab over a vehicle with body panels made of fiberglass, plastic or any other non-conductive material.

How to EMP-Harden Your Auto

If your vehicle already has these features or you are already doing these things, then you are already part of the way there. There are many features to look for and modifications to make to both your vehicle and your SOP (Standard Operating Procedure) regarding that vehicle.
No matter which automobile you choose, there is always more that can be done to minimize the effect of HEMP on the vehicle.

•    Ground all conductive components of the vehicle to a single point on the chassis. Do not ground them to the earth.

•    Rewire with shielded wiring: Verify that your wiring is shielded or replace all you can with shielded wiring.

•    Re-bond metal body panels: Remove body panels and make sure that you have good conductive bonds between body panels by removing paint and installing conductive gasket material or make sure you have metal on metal contact with as much overlap as possible. This will help the body conduct energy through the vehicle skin like the skin of a Faraday cage. Just do not allow yourself to be fooled into thinking that the vehicle skin is without holes that compromise its integrity.

•    Route wiring close to the vehicle frame

•    Install ferrite clamps or snap on cores on cable ends

•    Protect cable entry and exit points with surge suppression: This will need to be fast-clamping surge protection faster than one millisecond that will handle high voltages. (Think lightening protection.)

•    Mechanical ignition (points and condenser)

•    Install EMP-rated surge protection on antennas

•    Mechanical fuel & water pumps

•    Carburetor or mechanical fuel injection

•    Keep spares of vulnerable parts you cannot replace in a Faraday cage: You may have a vehicle that is mostly good to go, but it still parts like a starter, alternator and voltage regulator that do not contain microelectronics, but could still conceivably be affected.

•    Manual transmission: Some will surely disagree with me on this one, but they are easier to repair and make it possible to push start vehicles even if the battery is shot or missing. Even some diesels can be push or roll started if you wire open the fuel valve.
An EMP seems like a remote threat until you realize how many "rogue" nations have nuclear weapons or are desperately trying to get them. Add into that mix terrorists who are determined to alter our way of life and the threat becomes more real.
So real the US federal government has indicated they are worried and if they admit that, we all should be very worried.
To learn more about vehicles that will stand up better against an EMP, please visit Survivorpedia.
Featured Image via Wikipedia / Turbo Mopar